Watches from
the Jura mountains.
Founded in 2011 by Jean-Jacques Merlet et Alfonso Osuna, UCS is a watch brand bearing the Franches-Montagnes and Jura's DNA, a major venue in watchmaking. Carrying the Swiss made label, all models are manufactured in the company's own workshops in Montfaucon. Not only "Swiss made" but "Jura made".
Unique and colorful, UCS watches are a source of pride in one's region, worthy representatives of the originality of the Jura mountains. Their anodized aluminum case and silicon straps make them lightweight and resistant timepieces fit for work and leisure like a horse ride, raclette tasting or a hockey game.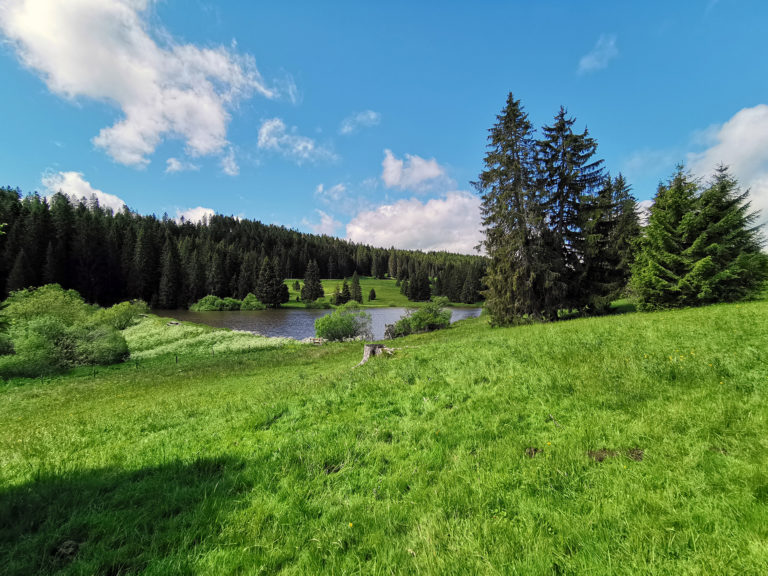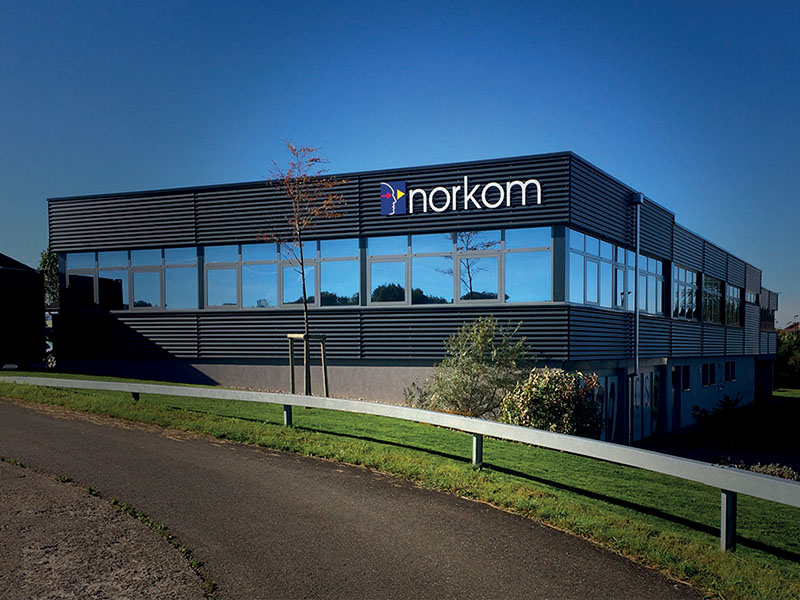 UCS brand has been founded in order to regroup the activities of Norkom SA, a subcontracting firm specialized in watches and micro-mechanics and Norkom Formation SA, an experienced trainer to manufacture concrete products proudly carrying the Swiss made label.
From machining the aluminum case to assembly and packaging, from anodizing of aluminum to quality tests: all process steps are realized in the company's workshops by the approximately 60 employees and learners who get the opportunity to exercise every facet of their trade.
Light and resistant
materials.
UCS cases are made of aluminum, a recyclable material that can be colorized through a process called anodization. This technique produces a thin surface coating of aluminum oxide very hard and porous that can then be stained. Less allergen material, aluminum – like precious metals – allows every day's wear.
The watch glass is made of a high-quality mineral glass very hard to scratch. UCS timepieces are then appropriate in all environments.
The straps are made of silicon. This material allows a large range of colors. It is hygienic and pleasant to the touch.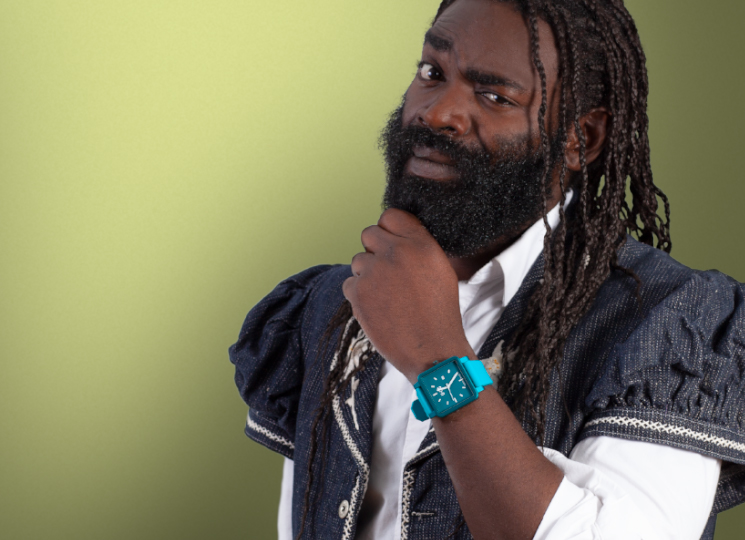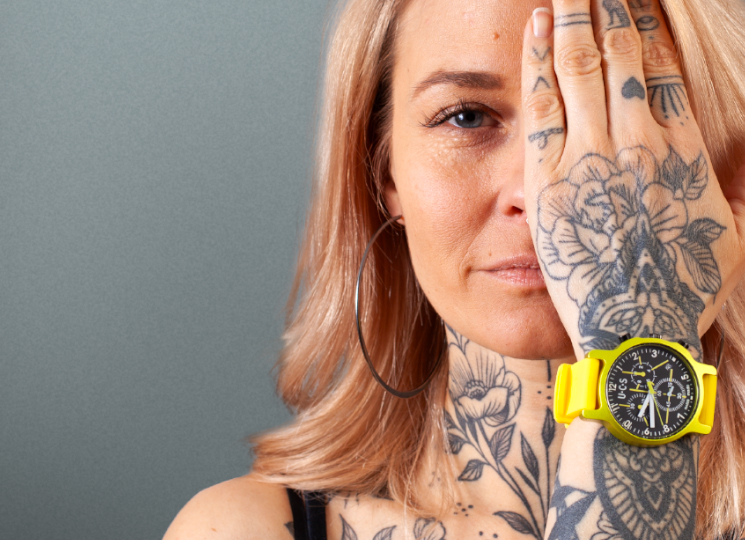 Let's talk
about movement.
The Swiss made movements that equip UCS watches are made by the well-known swiss firm ETA SA.
The Lajoux, Noirmont and Rangiers models are equipped by the last generation ETA-F05.412-PreciDrive/HeavyDrive movement. It guarantees a +/- 10 seconds a year time variation in normal conditions (20° C – 30° C). The trade name HeavyDrive means that the watch can support shocks without consequences on the stability of the rate. The lifetime of their batteries is approximately 68 months.
The Rangiers Chrono model is equipped by the last generation PreciDrive/PowerDrive ETA G10.212 movement. It also guarantees a +/- 10 seconds a year time variation in normal conditions (20° C – 30° C). The monitoring of the chronograph offers numerous programming options with a very dynamic display. The lifetime of its battery is approximately 38 months but may vary depending of the use of the chronograph.
Thanks to the materials used in their conception, UCS watches are very lightweight: between 24 and 32 grams depending on the model. They're also 3 bars waterproof, which means 30 meters deep.
Then, why not diving in the Doubs?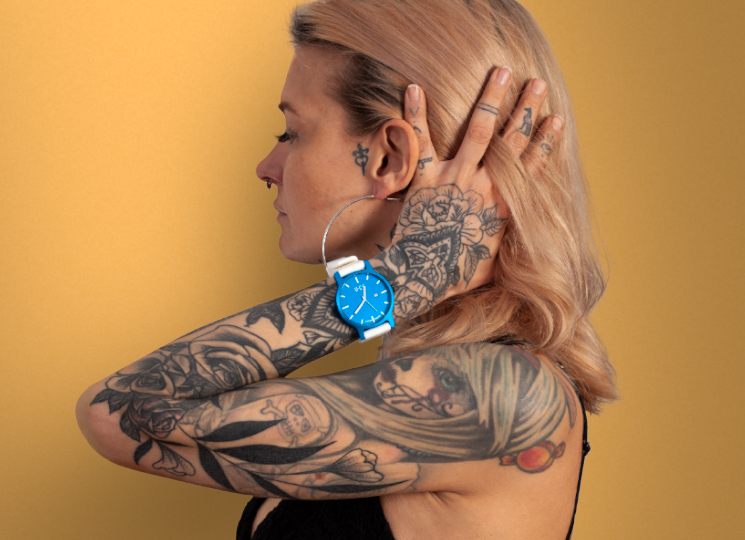 Relooking of the Lajoux, Noirmont and Rangiers models.and setting of the Classic, Limited and, Customized lines. Integration of the last generation ETA movements in the UCS timepieces (PMI – Premium Movement Inside).
UCS takes part in the Treasure Hunters game and develops a specific Superkids model.
Launch of a line of UCS jewelry pieces and first Black Friday of the brand.
Superkids watches are sold in Migros supermarkets.
The new Superkids watch configurator is online.
The brand celebrates its 5th year of age and launch its first chronograph.
Launching of the action "watch of the month".
Creation of the children's watch SuperKids with an app to learn how to tell time.
Xmas pop-up store in Porrentruy.
The first UCS configurator is online.
2nd expanding of Norkom's infrastructures adding cafeteria and office.
The new collections are shown in restaurant Merkur in Biel/Bienne.
Creation of a special watch celebrating Didier Cuche's five crystal bowls.
First UCS online shop after 16 months of work. First public showings.
The UCS watch project is launched.
1st expanding of Norkom's infrastructures.
Dressa SA's old factory is bought by MO Holding SA which names it Norkom Formation SA.